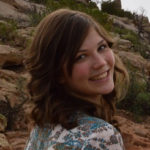 Delia Pepper (fiction reader) is a student of English Lit and Psychology at Franklin and Marshall College, where she is also Assistant Editor for the Alumni Arts Review. An avid reader and writer of short fiction, you can usually find her curled up in an armchair with a good novel. Her story "Time Held Me Green and Dying" received honorable mention in the Stony Brook Short Fiction Prize. You can email her at dpepper [at] fandm.edu.
---
Matthew Mastricova (fiction reader) studied psychology and creative writing at Carnegie Mellon University. Now he works odd jobs around New Jersey and New York. His work can be found in apt, WhiskeyPaper, and Tincture Journal. You can read his tweets @mattmastricova.
x
---
Eliot White (community manager/lit citizen) writes poems and fiction about how bizarre it is to be sentient. He is a certified English and Social Studies teacher and is currently a full time graduate student working towards an MA in English (American Literature) at Millersville University. His writing has appeared in the George Street Carnival, Rapportage Magazine, and SunDogLit. He contributes reviews and interviews to The Triangle, an organization dedicated to promoting literary arts in south central Pennsylvania. You can follow him on Twitter @eliot_white.
---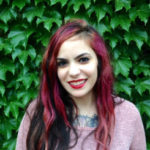 Danielle Zaccagnino (poetry reader) is a graduate student at Texas State University. She's working on a screenplay (a female buddy comedy), a collection of essays (on anxiety and the body), and poems (on family; her hometown of Queens, NY; and the romantic lives of artificially intelligent humanoid robots). She was the winner of the 2016 Sonora Review Essay Contest and her recent work appears in Puerto del Sol, SAND, and The Butter. She also reads for Front Porch Journal. You can find her on Twitter: @yell_yesful.
---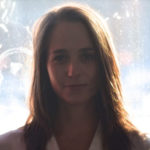 Rachel Mayes (poetry reader): On her father's side, Rachel comes from a long lineage of dentists. So that explains some things. Growing up in rustic central Pennsylvania, her mother kept her house full of fake palm trees. All the walls were "sunshine yellow." That explains some other things. Follow her on Instagram: RachelDMayes; or Twitter: @RachDickMay
x
---
Meghan Phillips (fiction editor) has an MA in literature from James Madison University. She mostly writes flash fiction, some of which can be found in Maudlin House, Chicago Literati, and Corium Magazine. She lives in Lancaster, PA where she works in an archives and a public library.
You can find her on Twitter @mcarphil.
---
Erin Dorney (poetry editor) has an MA in English (creative writing) from West Chester University and an MS in Library and Information Science from Syracuse University. Her work has been published in various literary journals and zines. Erin is one half of FEAR NO LIT and interns with VIDA: Women in Literary Arts. You can learn more about her at erindorney.com or follow her on Twitter @edorney.
---
Michelle Johnsen (art editor) is a nature and portrait photographer in Lancaster, PA, as well as an amateur herbalist and naturalist. Her work has been featured by It's Modern Art, Susquehanna Style magazine, Permaculture Activist magazine, EcoWatch.com, EarthFirst! Journal, Lancaster Farm Fresh Cooperative, and used as album art for Grandma Shake!, Anna & Elizabeth, and Liz Fulmer Music. Michelle's photos have also been stolen by AP, weather.com, The Daily Mail, and Lancaster Newspapers. You can contact her at mjphoto717 [at] gmail.com.
---
Matthew Kabik (founding editor/ editor in chief) is the author of short stories and flash pieces which fall into the category of PA Gothic (yes, I made up that term. I don't care). He holds an MFA in Creative Writing from Arcadia University. Follow him on Twitter @mlkabik. If you have any questions or comments or whatever, email him at ThirdPointPress [at] gmail.com.