Erin Calabria (fiction reader) grew up in rural Western Massachusetts and currently lives in Magdeburg, Germany where she has been learning Deutsch and trying to make friends with crows. She studied literature and writing at Marlboro College in Vermont and radio documentary at the Salt Institute in Portland, Maine. Her flash story "The Last Fragile Thing" featured in Issue 4 of Third Point Press was selected as a winner for The Best Small Fictions 2017. You can read more of her work in Sundog Lit, Atlas and Alice, Five 2 One Magazine, and other places, or find her on Twitter @Erin_Calabria.
---
Matthew Mastricova (fiction editor) grew up in New Jersey and currently works as a teacher in Brooklyn. His work can be found in Catapult, Cosmonauts Avenue, Electric Literature, Joyland, and elsewhere. You can find him on Twitter @mattmastricova.
x
---
Eliot White (community manager/lit citizen) writes poems and fiction about how bizarre it is to be sentient. He is a certified English and Social Studies teacher and is currently a full time graduate student working towards an MA in English (American Literature) at Millersville University. His writing has appeared in the George Street Carnival, Rapportage Magazine, and SunDogLit. He contributes reviews and interviews to The Triangle, an organization dedicated to promoting literary arts in south central Pennsylvania. You can follow him on Twitter @eliot_white.
---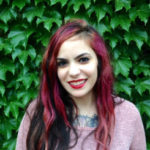 Danielle Zaccagnino (poetry editor) has an MFA from Texas State University. She was the winner of the Sonora Review's 2016 Essay Prize, and her writing appears in journals such as Day One, Word Riot, The Pinch, and Puerto del Sol. You can read her work at daniellezaccagnino.com or follow her on twitter @yell_yesful.
---
Leona Sevick (poetry reader) is the 2017 Press 53 Poetry Award Winner for her first full-length collection of poems, Lion Brothers. Her poems have appeared in Little Patuxent Review, North American Review, Potomac Review, The Journal, Quiddity, and other places. Her work also appears The Golden Shovel Anthology: New Poems Honoring Gwendolyn Brooks. She is provost at Bridgewater College in VA and can be reached at leonasevick.com or on Twitter @LSevick.
---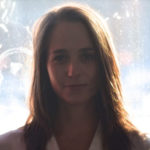 Rachel Mayes (poetry reader): On her father's side, Rachel comes from a long lineage of dentists. So that explains some things. Growing up in rustic central Pennsylvania, her mother kept her house full of fake palm trees. All the walls were "sunshine yellow." That explains some other things. Follow her on Instagram: RachelDMayes; or Twitter: @RachDickMay
x
---
Meghan Phillips (editor in chief) is a writer and editor from Lancaster, PA. You can find her writing at meghan-phillips.com and her tweets @mcarphil.
---
Michelle Johnsen (art editor) is a nature and portrait photographer in Lancaster, PA, as well as an amateur herbalist and naturalist. Her work has been featured by It's Modern Art, Susquehanna Style magazine, Permaculture Activist magazine, EcoWatch.com, EarthFirst! Journal, Lancaster Farm Fresh Cooperative, and used as album art for Grandma Shake!, Anna & Elizabeth, and Liz Fulmer Music. Michelle's photos have also been stolen by AP, weather.com, The Daily Mail, and Lancaster Newspapers. You can contact her at mjphoto717 [at] gmail.com.
---
Matthew Kabik (founding editor/ fiction reader). He holds an MFA in Creative Writing from Arcadia University. Follow him on Twitter @mlkabik.